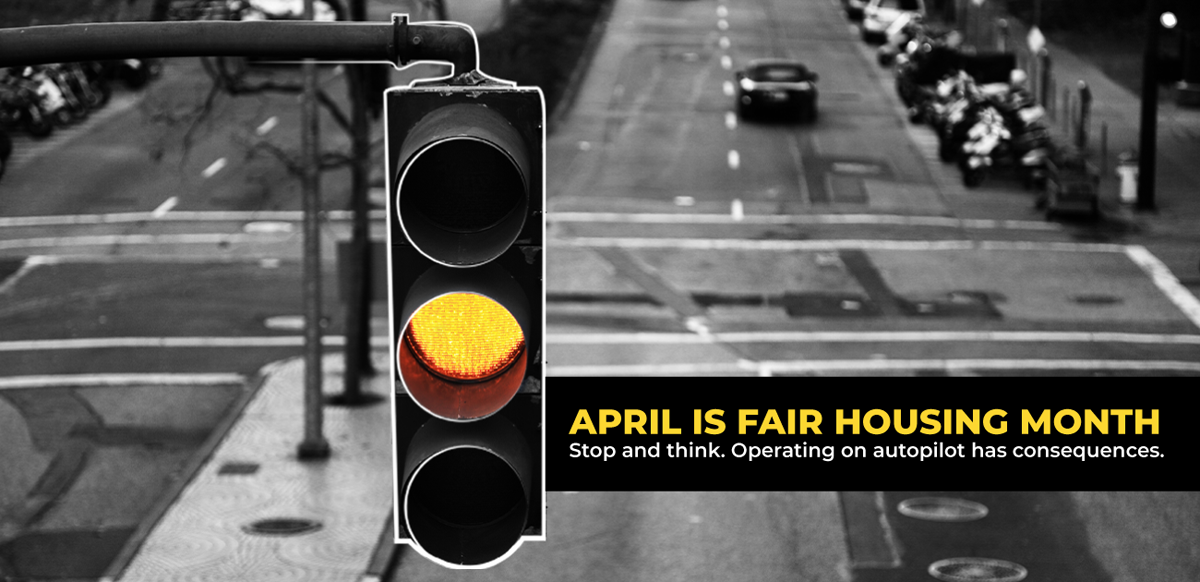 Observed each April to commemorate the landmark 1968 Fair Housing Act in which U.S. law was established that prohibited discrimination in housing. The National Association of REALTORS® creates a toolkit/poster each year that you may print, use or distribute to promote the REALTOR® commitment to Fair Housing. You are authorized to print, use and distribute the Fair Housing Month Poster. It can be printed 18 x 24 or 9 x 12.
Show that your office supports equal opportunity in housing by displaying this declaration of following fair housing laws and your commitment to provide professional service with the REALTOR® Fair Housing Declaration.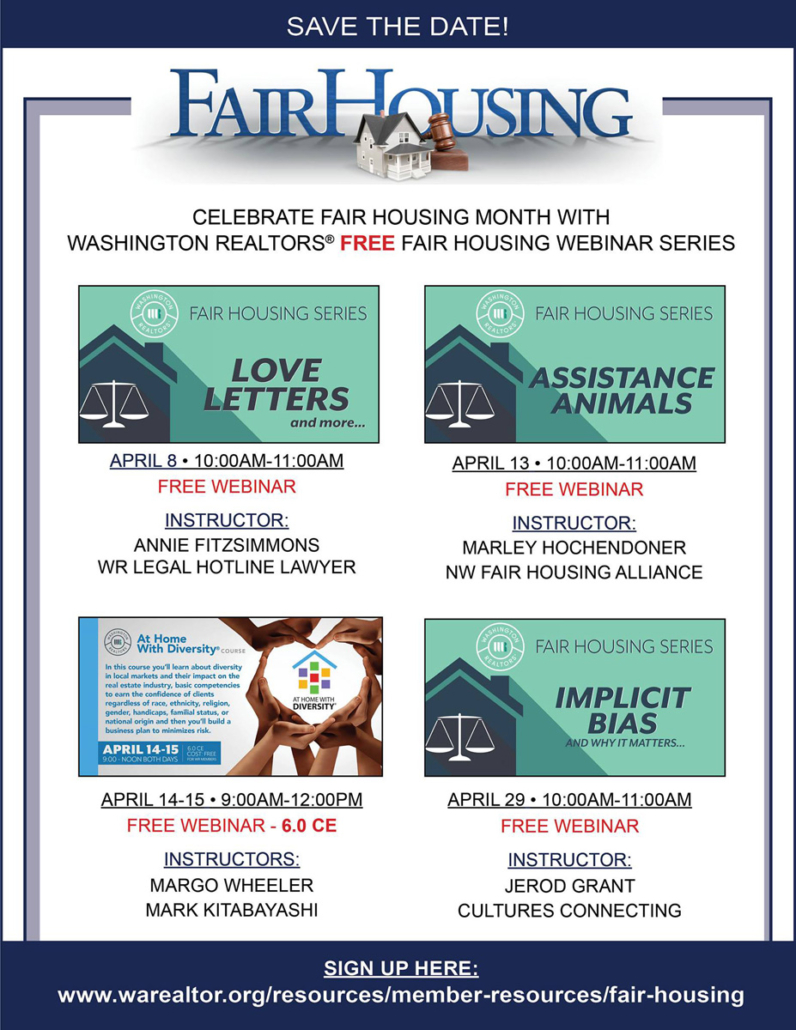 I agree to:
Provide equal professional service without regard to the race, color, religion, gender (sex), disability (handicap), familial status, national origin, sexual orientation or gender identity of any prospective client, customer, or of the residents of any community.
Keep informed about fair housing law and practices, improving my clients' and customers' opportunities and my business.
Develop advertising that indicates that everyone is welcome and no one is excluded;, expanding my client's and customer's opportunities to see, buy, or lease property.
Inform my clients and customers about their rights and responsibilities under the fair housing laws by providing brochures and other information.
Document my efforts to provide professional service, which will assist me in becoming a more responsive and successful REALTOR®.
Refuse to tolerate non-compliance.
Learn about those who are different from me, and celebrate those differences.
Take a positive approach to fair housing practices and aspire to follow the spirit as well as the letter of the law.
Develop and implement fair housing practices for my firm to carry out the spirit of this declaration.
Washington REALTORS® is also offering a series of free webinars to WR members! NAR is also offering a discounted "At Home With Diversity" application fee of $40 surrounding Fair Housing Month. Normally the application fee is $75. The discounted price will run through May 31st, 2021.
APR. 8 @ 10AM: Love Letters and More with Annie Fitzsimmons (WATCH THE RECORDING HERE)
APR. 13 @ 10AM: Assistance Animals with Marley Hochendoner (WATCH THE RECORDING HERE)
APR. 14 & 15 @ 9AM: At Home With Diversity with Margo Wheeler and Mark Kitabayashi (6.0 CE Hours)
APR. 29 @ 10AM: Implicit Bias, Why It Matters with Jerod Grant