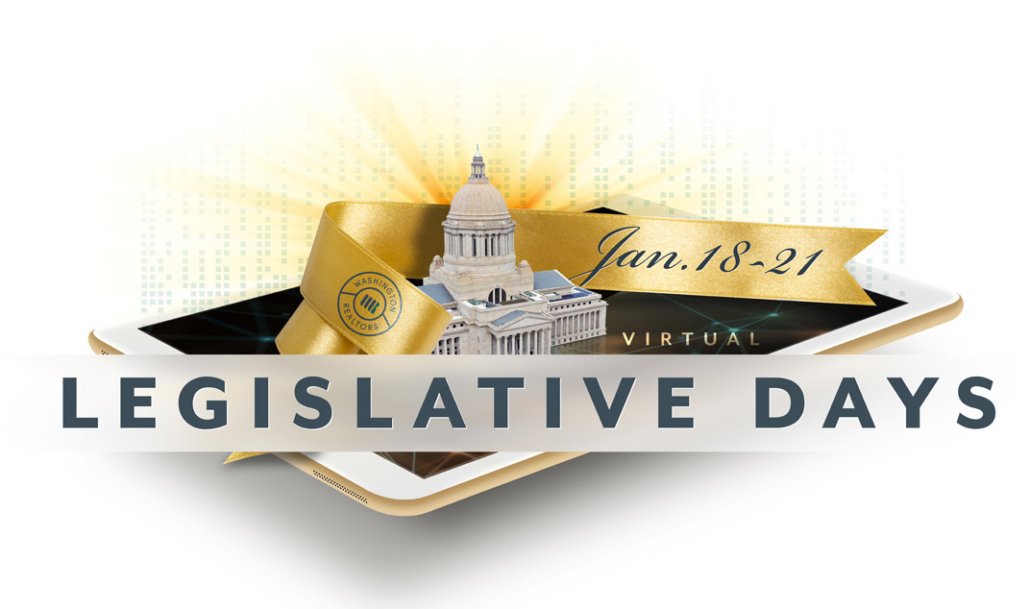 Due to COVID-19 restrictions, Washington REALTORS® members and staff were unable to make the traditional in-person trek to the Washington State Capitol Building for their hill visits this year. They adapted and hosted a virtual legislative event instead on Jan. 18-21, 2021. With the event being virtual, it was more accessible than ever!
If you weren't able to attend, Washington REALTORS® recorded a few of this year's sessions and they can be viewed below!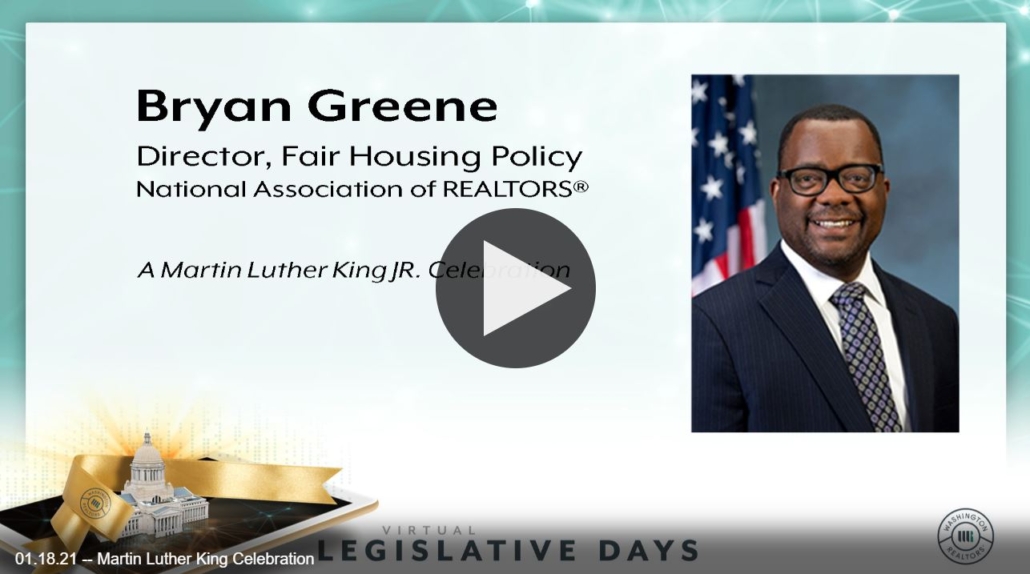 MARTIN LUTHER KING JR. CELEBRATION
Bryan Greene, Vice President of Policy Advocacy at NAR, will talk about the role of Martin Luther King, Jr. in effectively advancing legislation, such as the 1964 Civil Rights Act, 1965 Voting Rights Act and 1968 Fair Housing Act (which was a memorial to him passed seven days after his death). In this respect, he is one of the greatest legislative advocates in the history of this nation, insofar as these federal laws have had a transformative effect on American society: in public accommodations, political rights and social rights. Bryan discusses how we continue to advance his work on fair housing, realizing his larger Dream for society in bringing the American Dream to everyone and building strong communities that welcome everyone.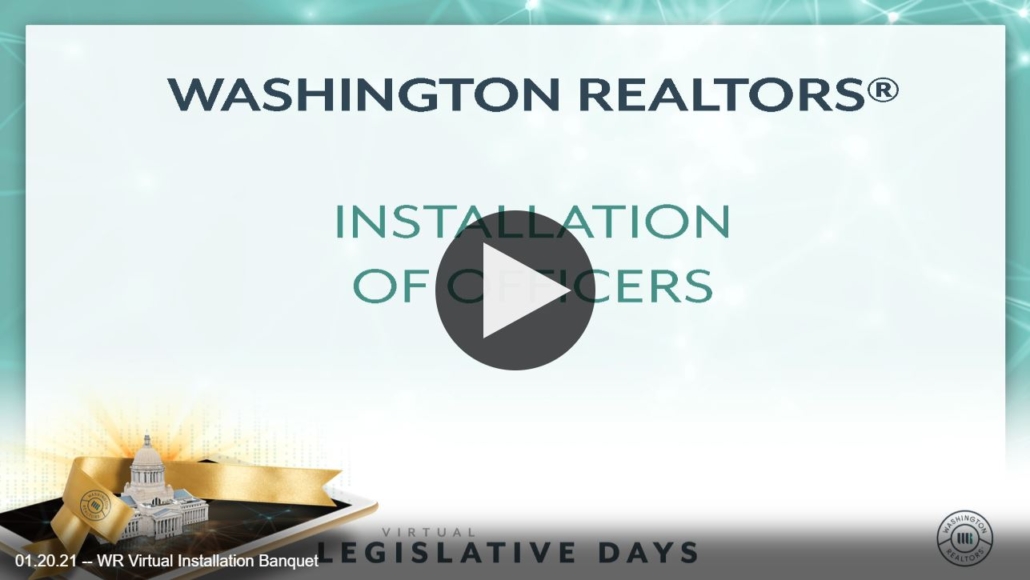 WR VIRTUAL INSTALLATION BANQUET
Washington REALTORS® installed their 2021 Officers and Leadership, including their incoming President Tom Hormel!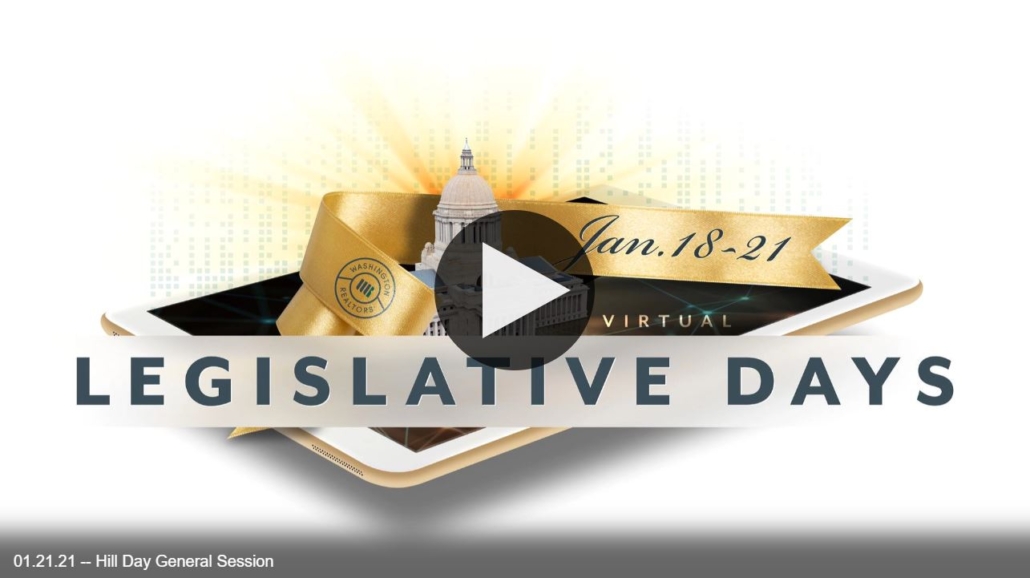 HILL DAY GENERAL SESSION
Washington REALTORS® had several guest speakers, including a few Legislators, discuss the importance of, and access to, affordable housing, removing racial covenants, and more.